Lenteland is a retreat center ministry operated by Child Evangelism Fellowship® (CEF®) of South Africa. It is located around 15 minutes from Vereeniging, in the Province of Gauteng. At Lenteland, you will find many features that your group will enjoy. The facility accommodates up to 72 people comfortably.

At the center of Lenteland is a large multi-purpose hall that can be used for dining, meetings, indoor games, training, and for worship. Adjoining the multi-purpose room is a large kitchen with appliances and an outdoor eating area. Guests at Lenteland will thoroughly enjoy God's creation and the activities provided on the well-kept spacious grounds.

Lenteland is ideal for:
Church gatherings
Sunday school functions
Camps
Retreats
Training events

Accommodations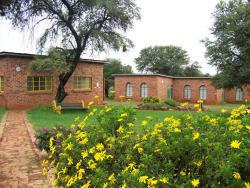 Guests are housed in twelve rooms that each have a capacity of six people. The rooms have single-size beds, fold-down desks, and wardrobes. The guest rooms are adjacent to two buildings for men's and women's toilets and showering. Each ablution building has six showers, four toilets, and wash basins.

In addition to the twelve rooms, there are two additional rooms with their own toilet and bath. These rooms accommodate two to four guests and include a small desk and a wardrobe.

Guests supply their own linens, toiletries, and towels.


Dining
The kitchen is equipped with an electric oven, four-burner gas stove, box freezer, two standard refrigerators, counter space for food preparation, and indoor and outdoor wash basins. Six braai grills supplement the kitchen. The dining hall seats 80-100 guests, and there are six outdoor tables, under a canopy, that each seat eight.


Grounds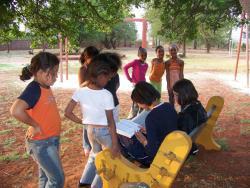 The grounds of Lenteland provide both recreation and relaxation. There are plenty of park benches near the buildings and along the pathways. A small swimming pool provides relief from the heat. Games can be played on the volleyball court, soccer field, ga-ga court, or obstacle course. Climb to the top of the hill to enjoy the view, read your Bible, have a time of worship, or to reflect on the goodness of God. In the evenings, fellowship around a campfire at the burma.


Statement of Faith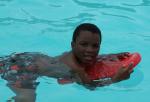 It is the policy of Child Evangelism Fellowship to only rent the facility to groups that are willing to sign the CEF Statement of Faith.


Reservations
Call +27 (0)84 991 1806 for pricing, rental agreement information, and reservations. Email us for more info: lentelandcamp@gmail.com


Lenteland Mission Statement
Lenteland is a ministry of Child Evangelism Fellowship, a Bible-centered, worldwide organization composed of born-again believers whose purpose is to evangelize boys and girls with the Gospel of the Lord Jesus Christ and to establish (disciple) them in the Word of God and in a local church for Christian living.


Lenteland, A Place Of Refreshment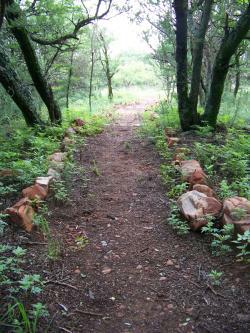 Are you needing refreshment, time in the Word, time with one another, encouragement, time in solitude, time in prayer? Savor the refreshment that is found in a place that exists for the Glory of God! Lenteland is a retreat center for Christian groups desiring to get away from distractions and fellowship with one another and draw closer to Jesus Christ.

Lenteland is located around 15 minutes from Vereeniging, in the Province of Gauteng. Lenteland is a ministry of Child Evangelism Fellowship of South Africa. Lenteland has a capacity for up to 80 people. The facility has a complete kitchen, multi-purpose hall, sleeping areas, and 12 hectares of property for outdoor recreation. At Lenteland, your church group will be able to get away and be refreshed as you spend time with one another and with the Lord Jesus Christ.


Be Refreshed By Getting Away
Lenteland is a Christian retreat center, which means you can get away from the world and be in an environment that is set aside for the glory of God. In today's age, it is good to get away from the fast-paced life to find refreshment in a quiet Christian environment. Lenteland has many places to get away in the quietness where you can reflect on the goodness of God.


Be Refreshed By The Ministry Of The Word
God's Word is honey to our lips. The Word of God is strength to our souls and comfort in our affliction. We find our hope, delight, and satisfaction in the Word. At Lenteland, you will find that our facilities will allow for you to minister to one another in a variety of ways. We have places where you can share the Word of God in small groups or in large groups. Lenteland will give you an opportunity to live out the Word of God by example. Lenteland is a great place for a children's camp, a church retreat, or an adult educational event.


Be Refreshed By Physical Nourishment
God's people enjoy a feast. Everyone smiles when there is good food on the table. Breaking bread with one another develops our relationships. At Lenteland, you will enjoy great fellowship around the table. You can eat outdoors at our pavilion, or you can eat indoors in the multi-purpose room. You can even hold a banquet at Lenteland. And of course, we have braai facilities that will allow your group to carry on the South African heritage of a tasty braai with woers and mealie pop.


Be Refreshed By Play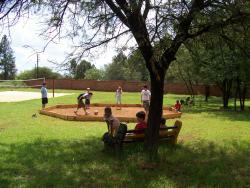 A joyful heart is good medicine. As you play games together you will create lasting bonds of friendship. Everybody has a good time at a retreat. At Lenteland, we have soccer, ga-ga, volleyball, swings, and a small swimming pool to cool off on the hot summer days. When we play together in Christian fellowship, we help our children to see that being a Christian is fun and enjoyable. Games can fulfill a ministry purpose. Games will help us learn how to prefer one another, how to be honest, and how to win and lose with grace. Take the time to find joy with one another as you build character and bring joy to your hearts.


Be Refreshed By Prayer
Prayer. Continue steadfastly in prayer. Let your requests be made known unto God. Pray for all people. If you are suffering, pray. Pray that the Word of the Lord would go forth and be honored. The Bible tells us to pray. Lenteland is a place where you can pray. There are many places where you can be alone, or you can go as a small group, to pray to God. At Lenteland, take advantage of your time away to draw near to God, to go before His throne.


Be Refreshed By Fellowship
The early church devoted themselves to fellowship with one another. The Bible tells us to not forsake the gathering together, but we should encourage one another to love and to good works. In our busy world, often, fellowship is the first thing that gets put aside. Fellowship is important and essential to a healthy Christian walk with the Lord. At Lenteland, you will find that our facility is a great place for fellowship. Lenteland has a variety of activities and spaces where you can gather for conversation and fun.


Be Refreshed By Jesus Christ
Our prayer is that Lenteland will give you an opportunity to see and savor Jesus Christ. Taste and see that the Lord is good.