Gauteng West
Staff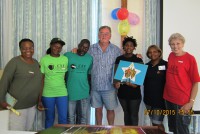 Annette Diedericks
Provincial Director - Northern Provinces
Contact Details:
P.O. Box 910 662, Pyramid, 0120
Cell: +27 82 864 1535
Email:
annette@cefsa.co.za
---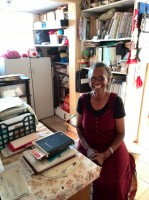 Aletta Benjamin
Local Worker - Newclare
"After Joshua died a new generation arose that did not know God..."
Aletta, by God's grace has been reaching out to children so that our generation will know the living God and make a difference in our areas. She works with CEF from 1999. She believes in reaching children because she was lead to the Lord Jesus at a young age. She works in Claremont, Bosmont, Newclare and Noordgesig. Many children have been lead to the Saviour through the Good News Club and 5 Day Clubs. Four volunteer workers work with her in eight Clubs.
Contact Details:
Phone: +27 72 159 5632
---
Janet Godfrey
Local Worker - Coronationville
Contact Details:
Phone: +27 (0)11 477 5239
---
Alleweya Goss
Volunteer Worker - Eldorado Park
Alleweya comes from a CEF home where her mother at a tender age of 5 led her to the Lord. She always wanted to be a missionary. After completing teacher's course and working with children she desired more. Completing her CMI in America she became fulltime involved. The need in schools was so great (during the turmoil years)! God used her in a local High School giving Bible Studies and Religious Instruction. That was the best years of her life, being paid for reaching the unreached. During the early 90's she was lead to open several crèches creating work but also reaching children, dicipling them etc. Twelve years later she started a Christian school with the same vision reaching unreached children. Every week 1200 children hear the good news and many lives were changed. Furthermore, 4000 children were taken to camps and thousands more trained also because of a mother being involved in CEF.
Contact Details:
P O Box 213
Eldorado Park
1813
Phone: +27 (0)11 342 1121
Email:
alleweya@cefsa.co.za
---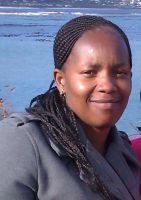 Hellen Mohale
Local Worker - Eldorado Park
Contact details:
Cell: 083 513 8484
---
News
No Search Results found
Events
No Search Results found