Mpumalanga
Staff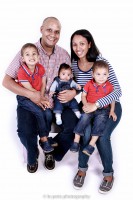 Shaun and Nicole Marais
Childrens Worker
After serving as the assistant and youth minister of Wentworth EBC church in Wentworth, Durban, Shaun and his wife Nicole are the newest members to join the CEFSA team. Although his wife is currently serving only a volunteer, she has faithfully served as a Good News Club teacher alongside her husband for the past years.
Currently, Shaun serves the 10 government primary schools in his area of Merewent, ministering to over 6000 children. In addition to their local Good News Clubs, Shaun and Nicole teach at St. Monica's Childrens Homes.
Shaun and Nicole have three sons, Oliver, Micah and baby Joshua.
Contact Details:
Cell: +27 76 767 7039
---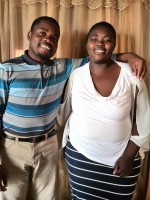 Nthabiseng Rankwe
Local Worker - Verena (Mpumalanga)
Contact Details:
P.O. Box 2835, Verena, 0458
Cell: +27 82 482 4053
+27 71 454 7111
---
News
No Search Results found
Events
No Search Results found