Mpumalanga
Staff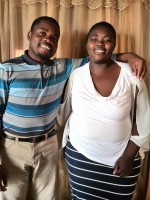 Nthabiseng Rankwe
Local Worker - Verena (Mpumalanga)
Contact Details:
P.O. Box 2835, Verena, 0458
Cell: +27 82 482 4053
+27 71 454 7111
---
Louis van Tonder
CEF Volunteer
Louis knows the importance of reaching another child for Jesus Christ. He is faithfully involved with a GNC in Actonville in Benoni, conducted in conjunction with the feeding scheme done by his local church.
On top of that, Louis spear-heads many trainings and CEF out-reaches into Mpumalanga.
If you would like to get in touch with Louis or even to support what God is doing through him, give him a call on:
Louis van Tonder
E-mail:
louis@cefsa.co.za
Cell: +27 72 447 0390
---
News
No Search Results found
Events
No Search Results found